C-Monster Control System Puts You In Charge
C-Monster is the advanced operating system built specifically for the marine industry that lets you control and customize all new Power-Pole products. This technology puts features in your Power-Pole anchor so you can fine-tune your boat for any conditions and your specific style of angling. It's the brains behind the new Power-Pole VISION Marine Accessory Management Tablet that lets you control all your boat accessories and beyond plus the new Power-Pole CHARGE Power Management Station. And, because it creates a secure network, it gives you the freedom to create your own personal wireless network on your boat.
New Features. New Look. Better Performance.
C-Monster 2.0 is taking boat control to the next level with expanded operating features.
New Features of C-Monster 2.0
Now equipped with stronger RF signal for extended range of the controllers. (900mz vs. 400mz)
10x faster 2-way communication between the pump and controller ensures the right signal goes to your anchor and signal confirmation comes back to the controller instantly.
Software now updates on the controller as well as the anchor.
Available iOS and Android C-Monster App so you can customize anchor settings and monitor performance for your style of fishing right from your smart device. 
C-Monster 2.0 is used on all new hydraulic Power-Pole products.
DOWNLOAD the App. Upload More Fish.
Swift. Silent. Secure.
These are the three words that capture the essence of what Power-Pole® is all about. And now there's another one: Smart. With C-Monster 2.0 the most versatile name in shallow water anchoring is now iOS and Android compatible, putting the power to fine-tune your boat in the palm of your hand. Whatever the conditions, whatever your specific style of angling, expect the most superior level of customized performance with the next generation of the C-Monster Control System.
Keep your Anchor System Up-to-date with the C-Monster App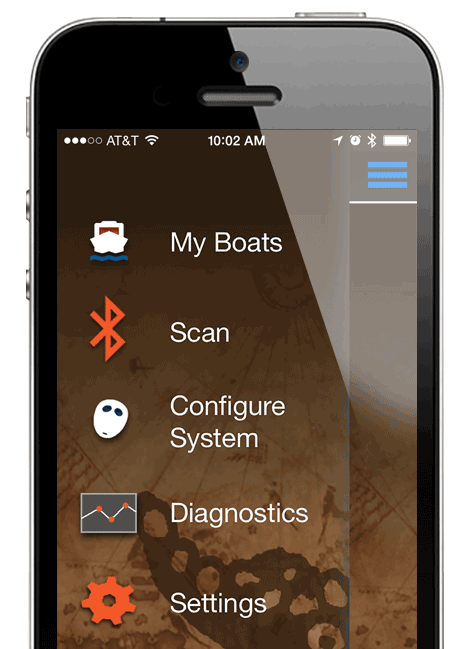 Features of The C-Monster App
Settings configuration for custom operation. Take full control of everything from deployment speed to independent control of multiple anchors. Not to mention Auto Up/Auto Down and bottom sensing.
Instant diagnostics for troubleshooting with AMP Streaming. The information is sent directly to Power-Pole Tech Support so we can instantly see what's happening and you can count on little or no down time.
RSSI evaluation allows you to check signal strength of all your remotes. This allows you to instantly see if your signal is weak or if any other devices are disrupting your signal (on CM 1.0 anchors).
Software updates. When you recieve app updates your pump and controllers are updated automatically through the app as well (on CM 2.0 products).
Quick product registration. Now you can easily register your Power-Pole products and accessories directly through the app.
Theft recovery. No need to fear, once you register your Power-Pole products with the C-Monster app, if it is ever stolen we can help law enforcement track and recover it.